15 Years Deep.
Since Ryan made his first batch of turntable weights in 2008, MasterSounds has been on a journey of audio discovery. To mark such a memorable milestone we have built a limited batch of BLU DJ mixers spanning our entire range, each with a matching FX unit.  As well as this, we have produced a super limited run of our MasterSounds SL in blue to match.
Limited to 15 Units
Only 15 units of each edition have been made, featuring gold 01-15 graphics & hand-numbered edition tags with strictly no repress.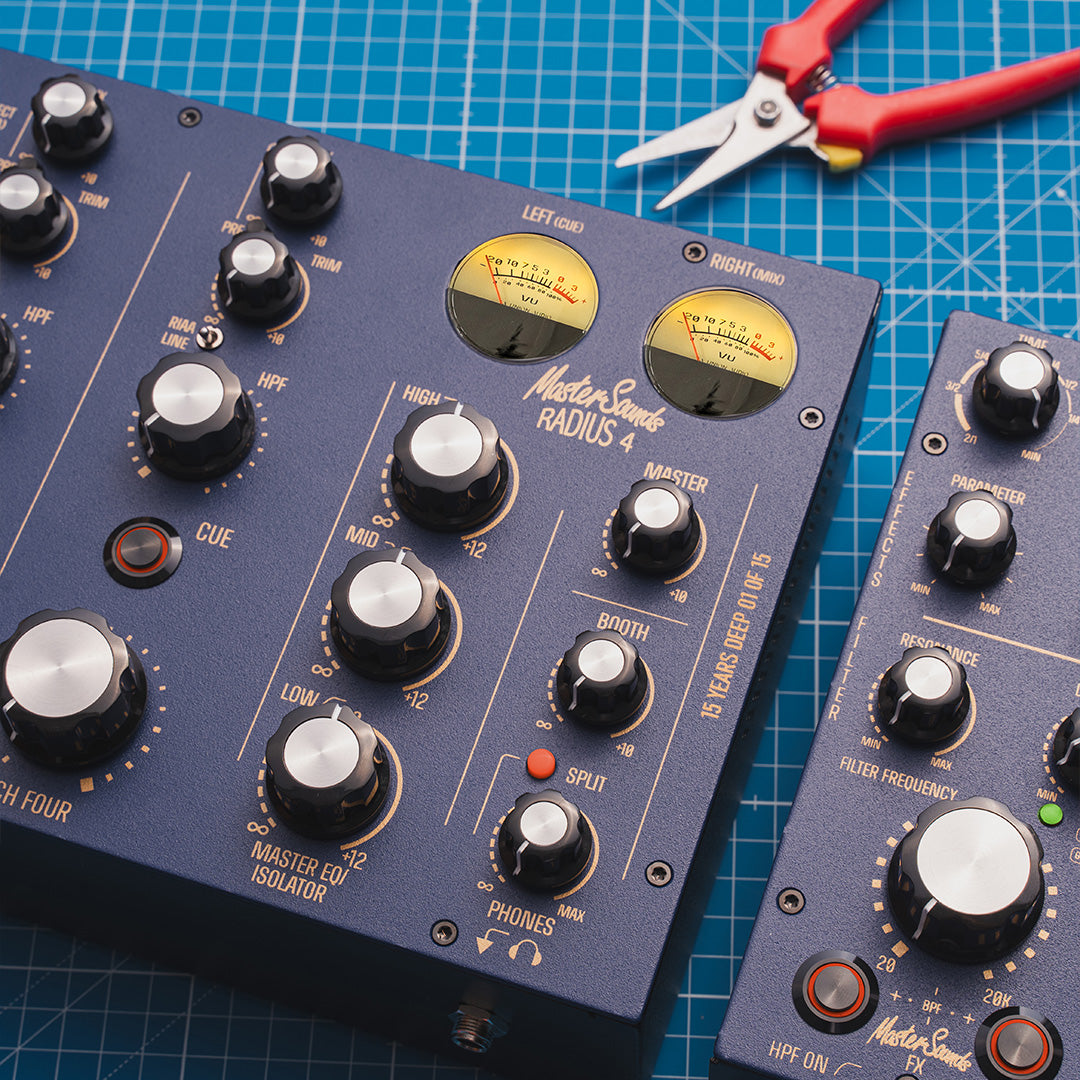 Our Classic Radius
Much has changed over the past 15 years, but our Classic Radius still stands strong. Paired with our wonderful FX UNIT, sound and simplicity at its core!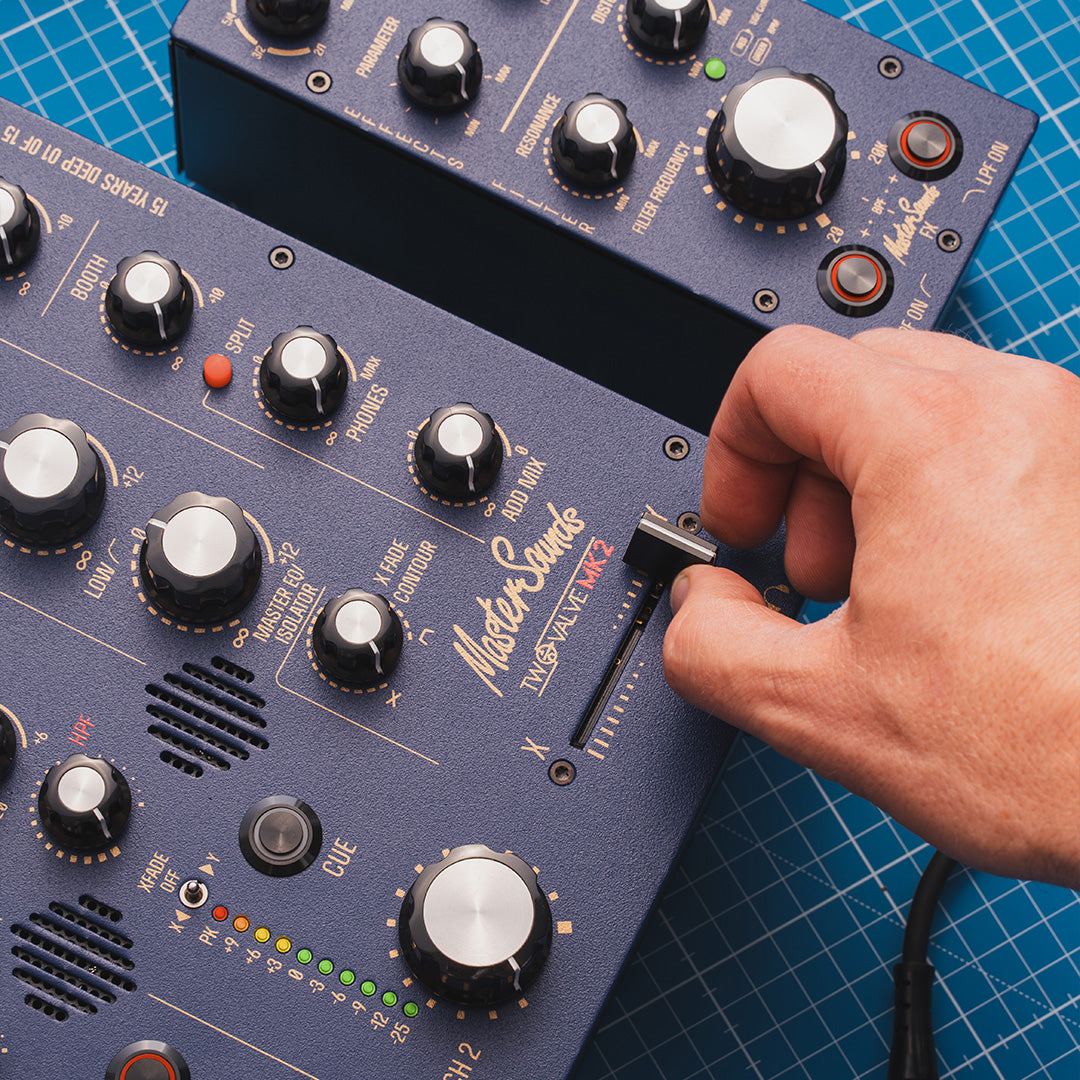 Valve MK2
After the success of our award winning MasterSounds Valve MK2, our flagship club-ready mixer is now available in our super limited blue colourway. Complete with per-channel HPF and our characterful valve stage, its our most expansive and best-sounding mixer to date.
FX Bundle
Each mixer comes bundled with a matching FX Unit, our powerful additive DJ FX solution for uncompromised creative control.
Limited Edition Blue Finish
A professionally powder-coated matte blue and gold finish bearing the MasterSounds logo and limited edition text.
Rega RB-330 Tonearm
Our favourite Rega RB-330 straight tonearm built into our custom MasterSounds armboard.
Audio Technica XP7 Cartridge
Our favourite turntable cartridge, the Audio Technica XP7 balances fidelity with DJ playability, making it the perfect choice for the MasterSounds SL.
Empty collection
This collection does not contain any products.
RADIUS IS HAND-BUILT IN THE UK BY ANDY RIGBY-JONES AND HIS TEAM OF PASSIONATE AUDIO PROFESSIONALS AT UNION AUDIO