Variable Q Filter
The new Variable-Q filter provides a natural roll-off at low frequencies, lending perfectly to mixing with filters alone, but as the knob is rotated the Q automatically rises to provide that classic analogue swept filter sound.
Innofader
The sturdy industry-standard crossfader with contour control, X/Y switch ability & through function.
Revised RIAA Input
Valve MK2 features a new RIAA input circuit, giving a more open and dynamic sound signature when playing vinyl.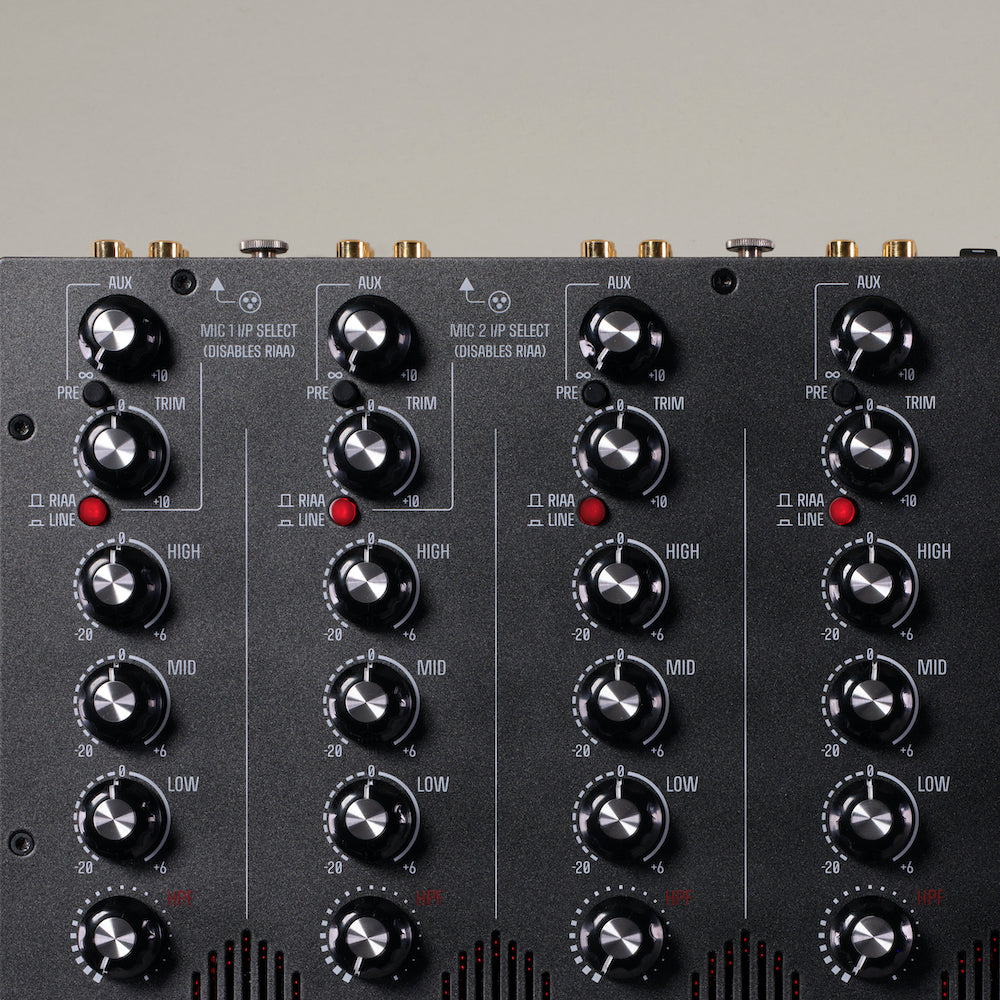 Re-engineered 3-Band EQ
Our re-engineered 3 band EQ section per channel, with tighter EQ curves for sharp and punctuated mixing, and the same classic club-standard layout.
"With our sharper, snappier EQ curves, Innofader, and performative Variable Q filter, Valve MK2 is certainly our most club-ready mixer to date." - MasterSounds founder, Ryan Shaw
Master Isolator
Ultra Musical EQ/Isolator, enabling creative sound sculpture with full cut isolation.
Monitoring
Headphone monitoring via our add mix knob and split cue button, powered by our low distortion high fidelity headphone circuit. All made clear by red backlit cue buttons per channel.
Auxillary Send/Return
Fully fledged auxillary send and return, with rotary control per channel and pre/post switching. Perfectly integrated with MasterSounds FX.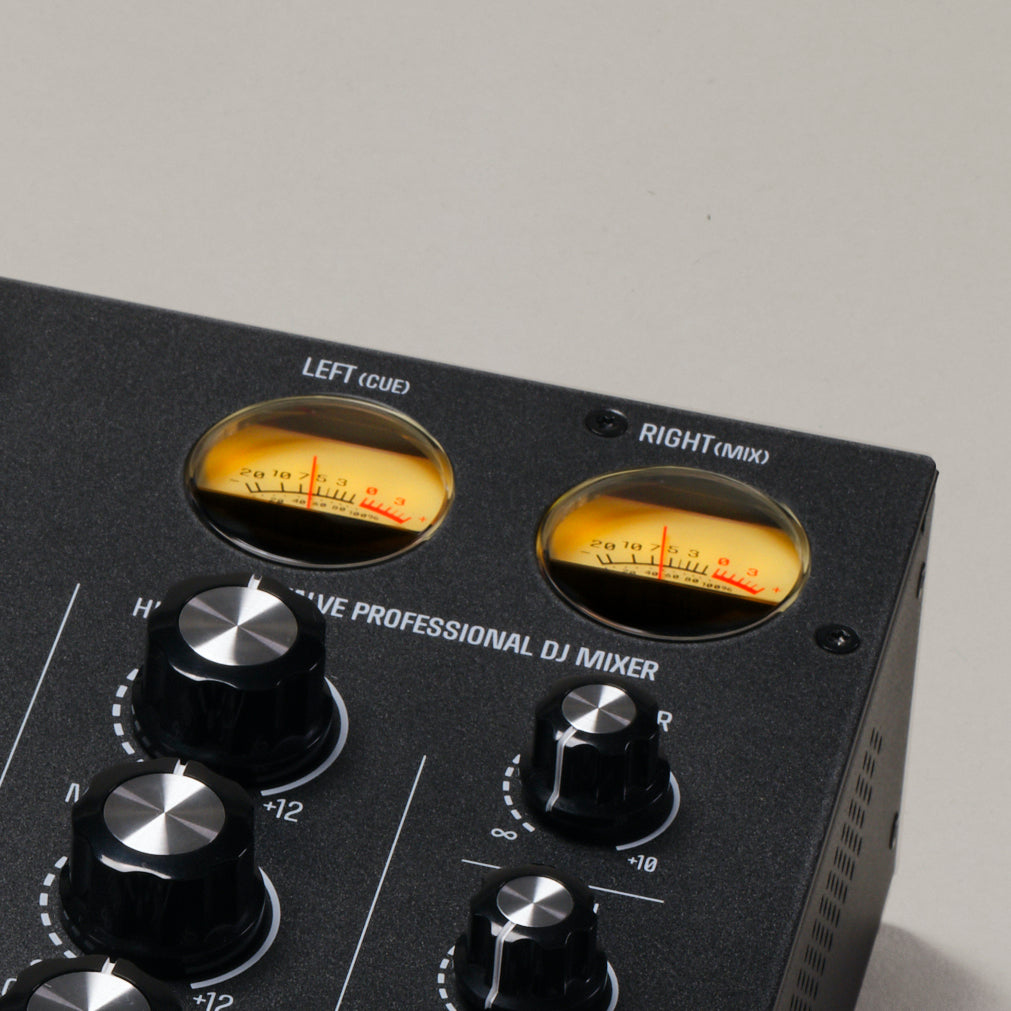 VU Meters
Two 36mm illuminated analogue VU meters provide accurate signal level monitoring of the mix buss, these automatically switch to monitoring the Cue level when a channel Cue is activated, for precise audio signal output in all light conditions. If the signal level is excessive, the VU meter illumination will change from warm white to bright red.
Union Audio
All MasterSounds Radius Mixers, FX Units and LinearPOWER Units are hand built with skill, care and attention to detail by the incredible team at Union Audio in Cornwall, UK. Under the guidance of analogue mixer legend Andy Rigby-Jones, each MasterSounds mixers is rigorously built and tested to ensure long-life and customer satisfaction.
Powered By Valve
At the heart of our Valve mixers are the matched ECC82 double-triode valves (tubes) which form part of the input buffer stage to the VCAs. The valve's high input impedance minimises loading on the preceding stages but provides low output impedance to drive the VCAs, whilst the valve's natural compression smooth and warm harsh transients. Careful circuit design around the valve minimises noise and distortion, ensuring a balance of beautiful analogue sound and crisp sonic clarity is sent to the output.
Circuit Design
MK2 Valve features a new split composite/passive RIAA stage featuring Vishay 2% Polypropylene capacitors, close tolerance thin film resistors, and JFET pre-amplifiers provide outstanding fidelity from the turntable inputs. All circuit coupling is through bypassed Panasonic electrolytics to preserve this fidelity throughout the entire signal chain. The icing on the cake is a pair of MUSES operational amplifiers, providing world-class summing for the fully balanced main mix buss.
Build Quality
The powerful circuitry of Valve MK2 is housed in our sturdy full-metal chassis. Our matte powder-coated, hand screenprinted faceplates give the final touch of style to the mixer. All controls are bolted to the faceplate for maximum stability and user confidence. Ventilation is maintained by holes either side of the mixer, as well as backlit grilled vents atop each valve for maximum airflow.