BUILT TO ORDER WITH SKILL, CARE, AND ATTENTION TO DETAIL.
Our homage to the beloved Technics SL Turntable. Available now, priced at £2500.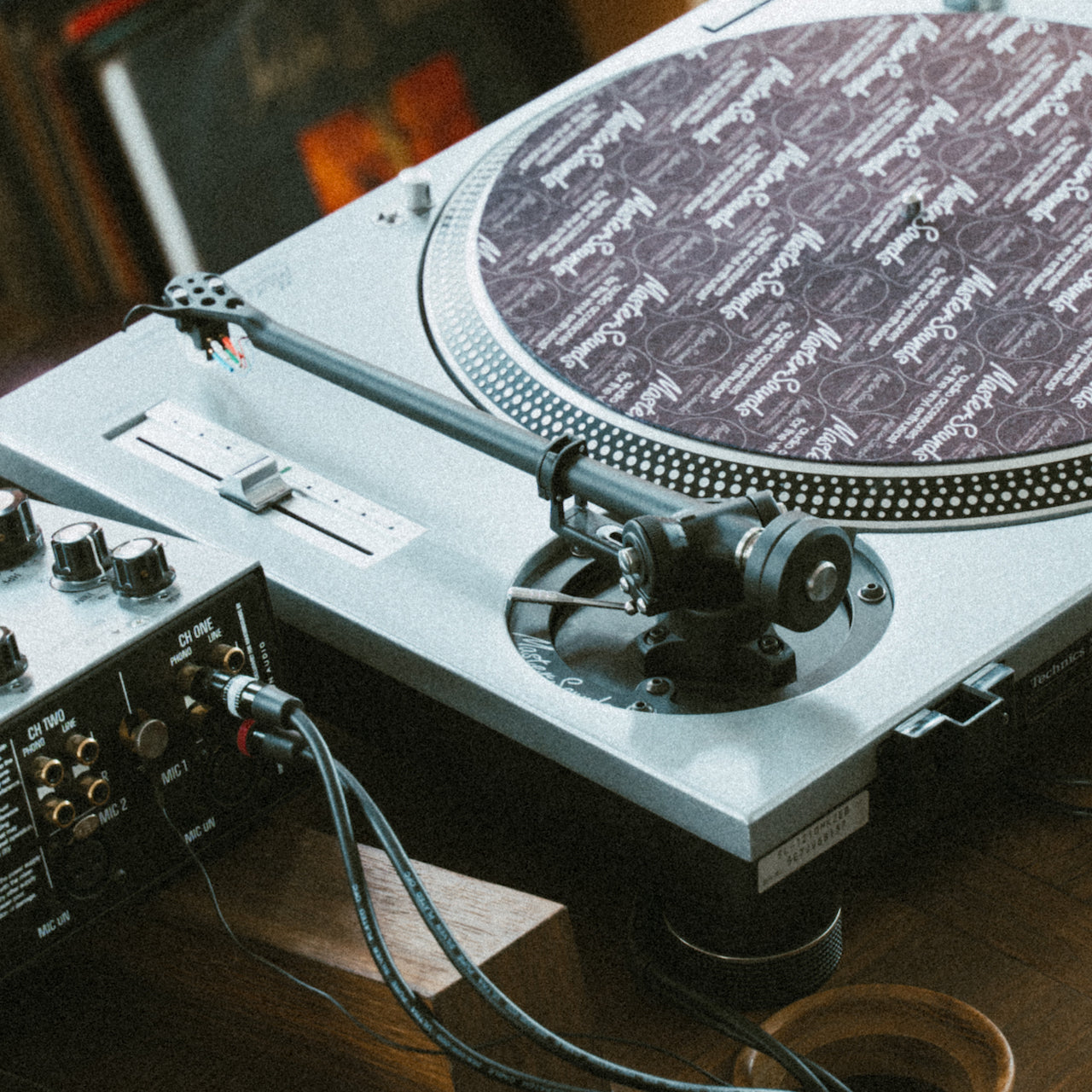 Rega RB-330 Tonearm
Our customised Rega RB330 tonearm's provide a considerable upgrade to the standard Technics experience. Fully rewired internally & externally by analog legends Audio Origami, we use Cardas brand internal wiring and short cartridge tags, plus our external rewire consists of super OFC external cable & sturdy Rean RCA connectors. These upgrades lift what is an already great arm into something even more special.
MasterSounds LinearPOWER
By removing the power supply from inside the chassis, we are able to eliminate a significant level of noise that would otherwise be picked up and transmitted by the stylus into the output. This lowers the noise floor, meaning less hiss and a more pronounced sound image.
The analogue internals of the LinearPOWER are designed to provide steady and constant power to the system.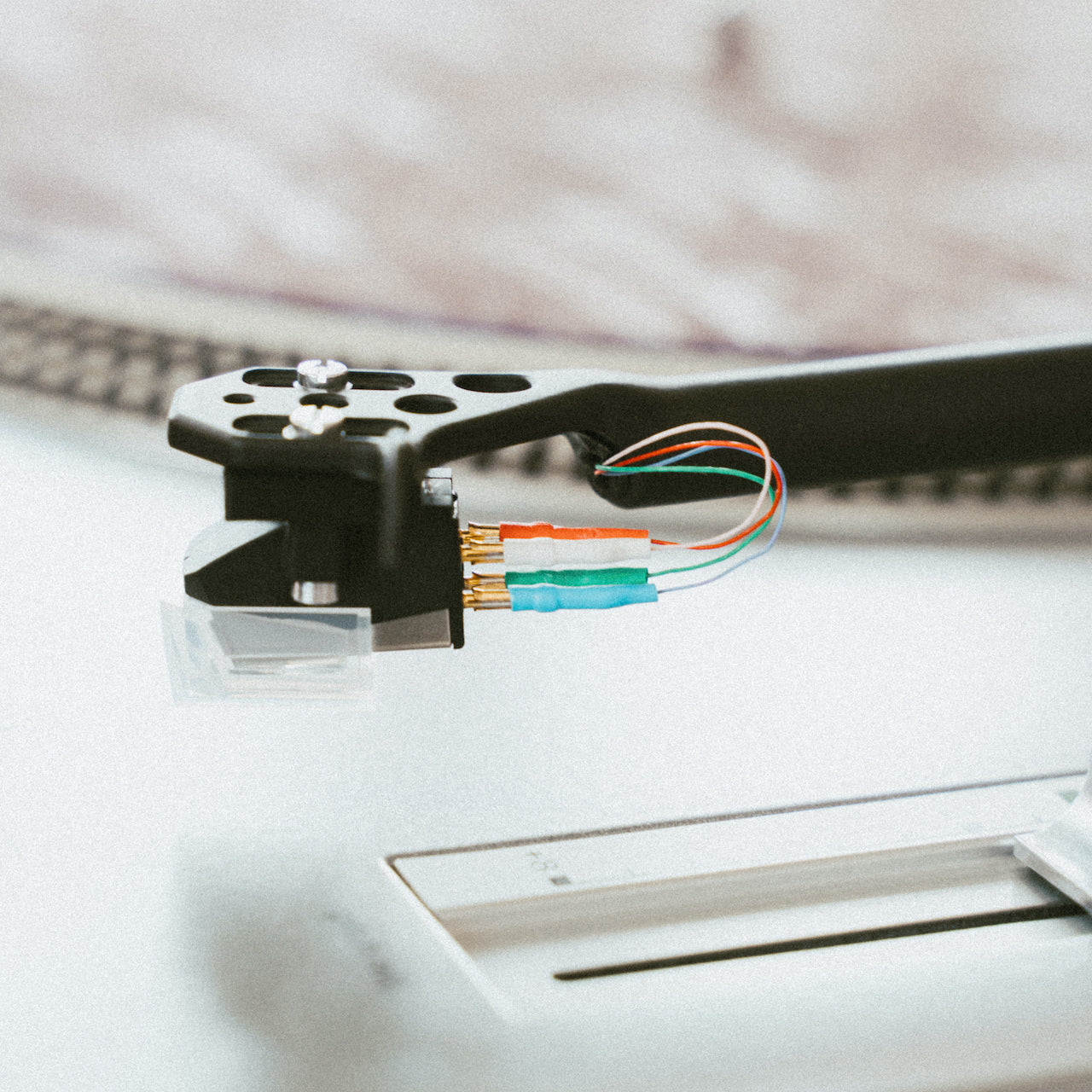 Audio Technica XP7 Cartridge
Much like our reasons for choosing the Rega RB-330 tonearm, the Audio Technica XP7 represents a balance between playability and fidelity that enables the user to access high quality audiophile-grade sound without needing to sacrifice confidence when DJing. With a club-friendly tracking force of 2-4 grams, a high output level of 6.0 mV and its easily visible stylus for confident positioning, the XP7 is the perfect choice for the MasterSounds SL.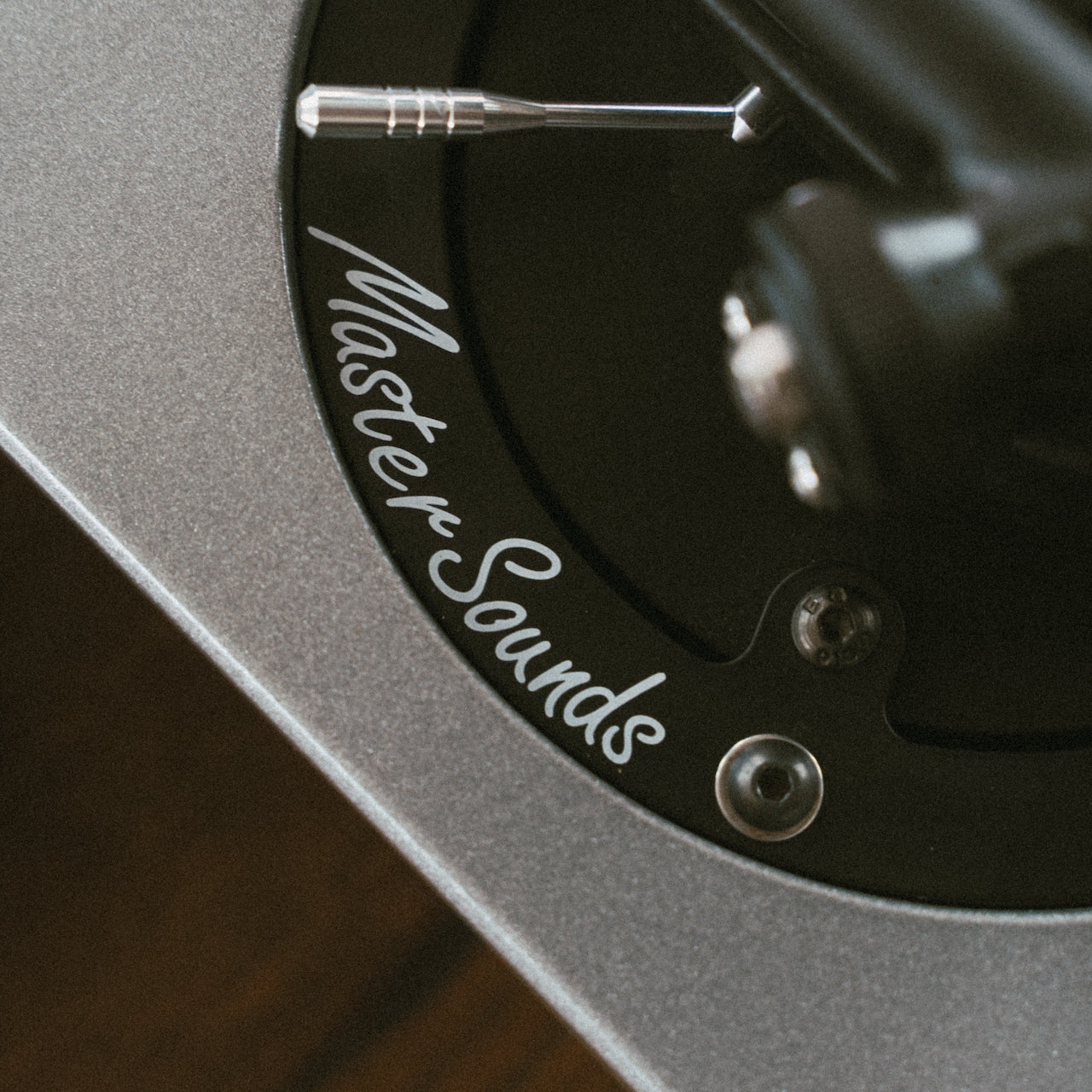 Refinished Chassis
All MasterSounds SL's are built upon a totally refinished chassis, which is stripped and repainted, as well as our custom MasterSounds armboard designed specifically to house the Rega RB-330.
 "...I knew the original SL had it's flaws, so I began looking into upgrading areas of the turntable to increase fidelity and function, whilst maintaining its rock solid playability..."
MasterSounds SL FAQ
The MasterSounds SL is a modified and upgraded Technics SL turntable, hand-built to high specifications by our founder Ryan Shaw, including a MasterSounds LinearPOWER replacement, total chassis overhaul, new upgraded tonearm, cartridge, and tonearm mount, proudly bearing the MasterSounds logo. It's our tribute to the iconic Technics design. These units are currently built to order.
Currently, MasterSounds is only able to buy and sell turntables, and as such we are unable to offer a servicing option at moment. Though, if you are interested in the MasterSounds SL and have some nice Technics of your own, we may be interested in a part-exchange deal. Please use the contact form below to get in touch about this.
We are able to ship our products internationally (with a few exceptions). Cost depends on location so please get in touch with your full address so we can get a quote for shipping for you!
We ship all of our MasterSounds SL's in our sturdy double-walled SL Boxes, which are designed by us to secure Technics for international shipping. We pack our decks fully calibrated and ready to play straight out of the box, so you can get grooovin' as soon as possible.
MasterSounds SL's are priced at £2500 per turntable (excluding shipping and potential import costs).
If you think a MasterSounds SL would make a good addition to your DJ setup, then please get in touch via the contact form on this page, or ring us on 07483 933988, and we can discuss payment, invoicing and fulfilment of your order.
We offer a 6 month warranty on all decks we sell as standard. This excludes stylus, liquid ingress and misuse.
These turntables are a labour of love, and as such can take some time to build, test and pack them up. Whilst we do sometimes have some ready to go sooner, we expect the build time on most orders to be around 3-4 weeks. We will be in touch every step of the way to make sure you know how your decks are coming along.
Yes! The MasterSounds SL is our top-of-the-range Technics deck. We also have a constantly rotating stock of preloved standard Technics available for a range of budgets, with our MasterSounds Approved service processes.
"...It sits wonderfully on the boundary between a DJ and Audiophile turntable..."
Contact Us
Think you might be interested in a MasterSounds SL Technics turntable?
Let us know your contact details, location, and please include if you are interested in a single or pair, as well as any specific models, requests, and questions you might have.
We will get back to you as soon as possible!