Our original classic.
Since its release in 2016, our esoteric principles of sound & simplicity lie at the beating heart of every Radius - hand-built in small batches.
Natural High-Pass Filter
The jewel in Radius crown, our natural high pass filter per channel replaces the traditional 3 band EQ, aiding seamless mixing with a channel high-pass filter range from 10Hz to 1.5kHz.
Illumination
Warmly lit VU Meters and striking red backlit CUE buttons mean successful operation and visual feedback in low light conditions.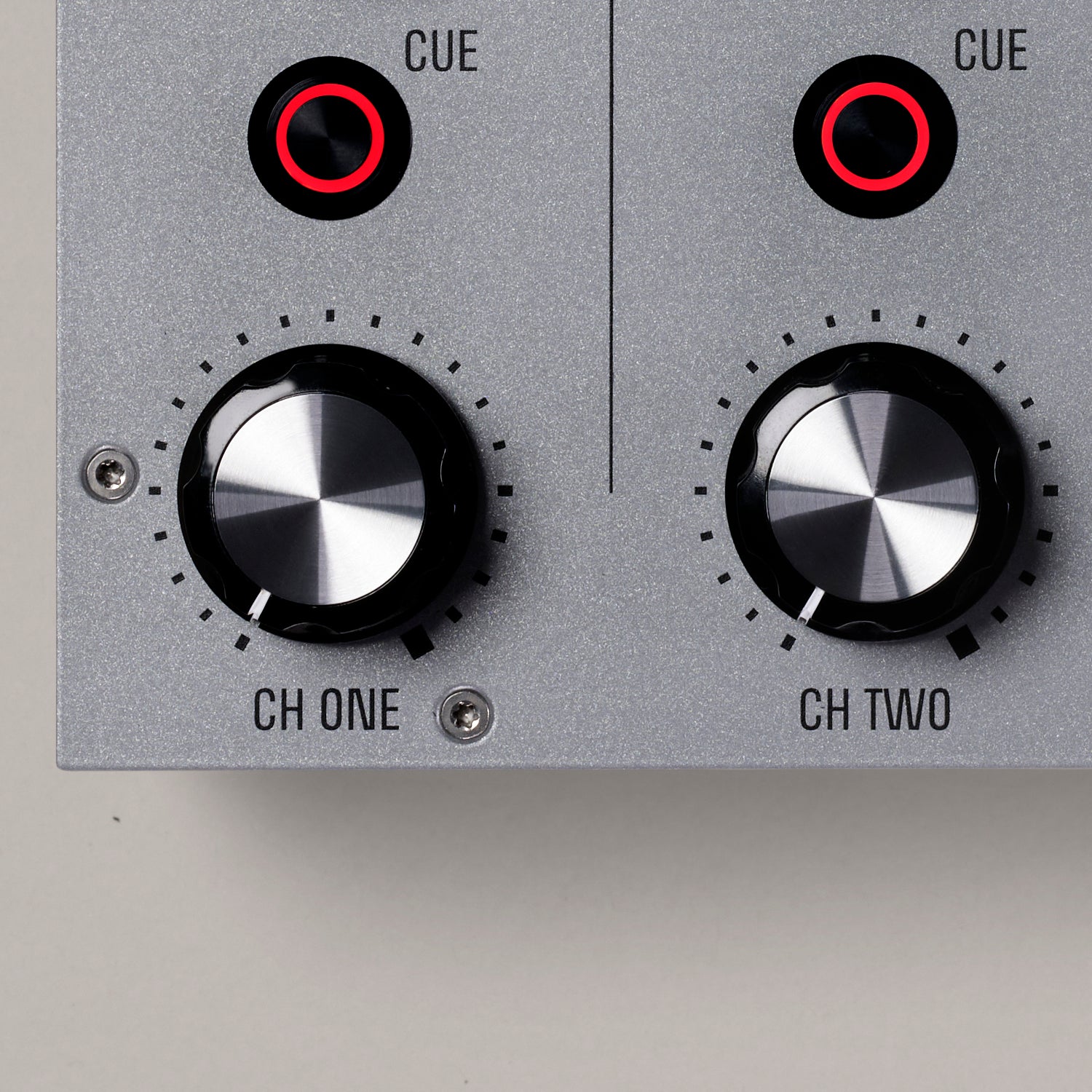 Monitoring
Our low distortion high fidelity headphone circuit powers our monitoring system, which features backlit cue switches and split cue control for confident blending in headphones.
Fully Analogue
High quality analogue internals and a fully symmetrical output stage for high headroom, superb summing and a natural, dynamic soundstage.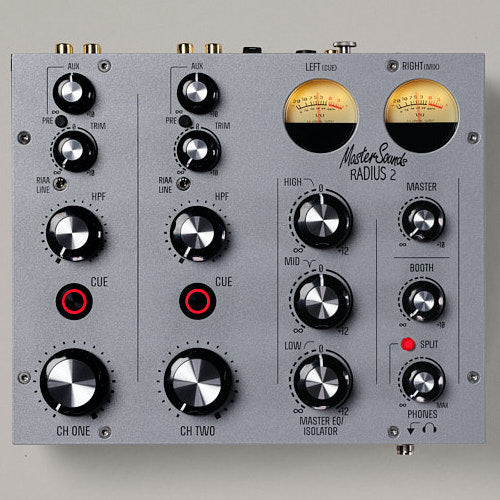 Portable Powerhouse
Our Radius 2 has one of the smallest footprints of any DJ Mixer on the market. This makes it a great choice for small scale applications or life on the road, whilst maintaining its playability through generously spaced ergonomics.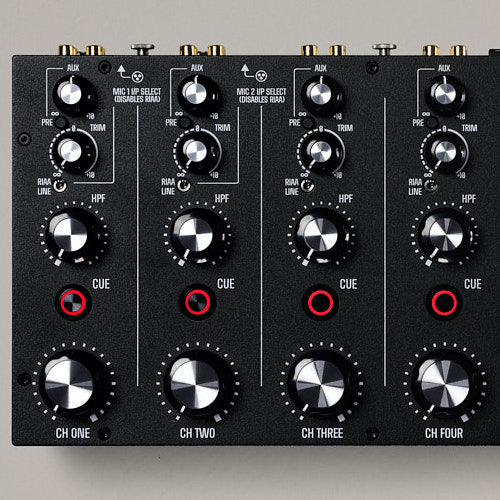 Summing & Sends
Each channel on Radius includes RIAA / Line level inputs per channel, accommodating both digital and analogue input sources, as well as our simple send and return system with master insert mix buss or additional creative routing options such as our powerful FX Unit.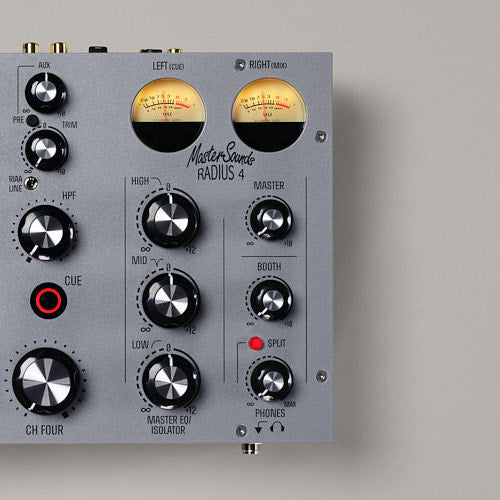 Master EQ / Isolator
Each channel on Radius includes its own natural-sounding high-pass filter for blended filtering per channel, and the master isolator enables more powerful sound sculpting with full-cut isolation for maximum control.
Seamless Compatability
Radius is designed for perfect integration with our FX Unit and LinearPOWER. This opens up a world of creative possibilities, and takes the sound fidelity of Radius to the next level, with discounts available for bundled orders to help complete your MasterSounds Experience.
Empty collection
This collection does not contain any products.
Union Audio
All MasterSounds Radius Mixers, FX Units and LinearPOWER Units are hand built with skill, care and attention to detail by the incredible team at Union Audio in Cornwall, UK. Under the guidance of analogue mixer legend Andy Rigby-Jones, each MasterSounds mixers is rigorously built and tested to ensure long-life and customer satisfaction.
Build Quality
The circuitry of Radius is housed in our sturdy full-metal chassis. Our matte powder-coated, hand screenprinted faceplates give the final touch of style to the mixer. All controls are bolted to the faceplate for maximum stability and user confidence. Ventilation is maintained by holes either side of the mixer to create a mixer that is built to last.
International shipping
Packed securely in our strong double box protection, our mixers are ready for shipping anywhere in the world. We are able to ship swiftly to almost anywhere in the world within five days from purchase (if purchased before 12pm BST). All mixers are supplied with the correct power supply and leads for your chosen country.